Winter & Valentine Craft Kit Available Now
Call the Withee Library to reserve your free Activity Kit! Each one contains:
supplies to create a valentine and snowman
activity book with games and puzzles
a sack of candy
some surprises
Send us a picture or swing by with your creation and allow us to take a photo for our Facebook page, and you can dig through our special prizes!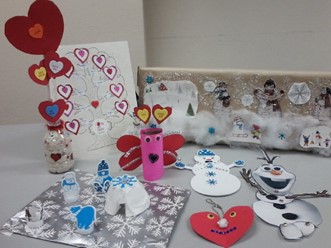 Harry Potter Facemasks
Given to any visitors checking out Harry Potter movies or books.
Building Hours 
Tuesday, Thursday, & Friday 12pm-4pm
Saturday 10am-1:30pm